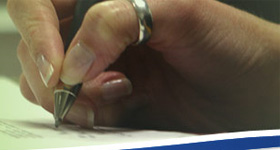 The experience and qualifications of our consultants cover a wide range of skills that enable us to offer comprehensive and competitive design solutions. We pride ourselves on repeat orders from Clients who are impressed with the service we offer.
Scientia Systems continues to constantly deliver on its philosophy to be customer focused, technologically aligned, quality conscious, process driven and result oriented. We are proud to have solid Information Systems Professionals, who with the help of world class tools and equipment, study, design, develop, enhance, customize, implement, maintain and support various aspects of Information Technology.
Scientia Systems is an organization, which believes in it's strength of Human Resource Management. Over the years it's been highly rated internal factor for our success. Our dedication to improved efficiency and quality has ensured that Scientia Systems has the best infrastructure to match its entire operations. We have attained a high degree of scalability in our operations enabling us to serve diverse needs of our clients without any requirement of major changes.
We provide on time, high Quality services to our clients on demand within their budget and constantly meet their expectations. Scientia Systems values integrity, excellence and respect for the individual.
Our Vision
Empower and enable human capital in building business solutions using technology.
Our Mission
Deliver Superior service to the customer by continuous improvement in all that we do in Implementation, Quality and in Customer Satisfaction.
* Work with passion, commitement in all we do.
* Culture of candor and action.